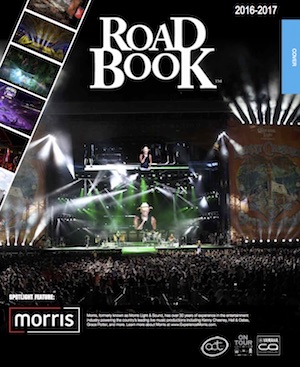 ROAD BOOK
The definitive resource for production, tranportation, and accommodations. With complete contact information on all manner of live entertainment support, this 300+ page book is everything needed to orchestrate a touring show of any size. Detailed information on businesses and personnel in our directories can be accessed conveniently by visiting our online business listing directory.
Subscribe to the Road Book and mobile Production Monthly here.
View the Digital Edition (PDF 39MB)
Road Book contains:
Sound
Stage
Lighting
Transportation
Production Personnel
Accommodations
Carried by some of the world's most respected names, this spiral-bound directory will prove its usefulness time and again.